US investment ban hurts business interests, arouses concerns
发布时间:2023-08-13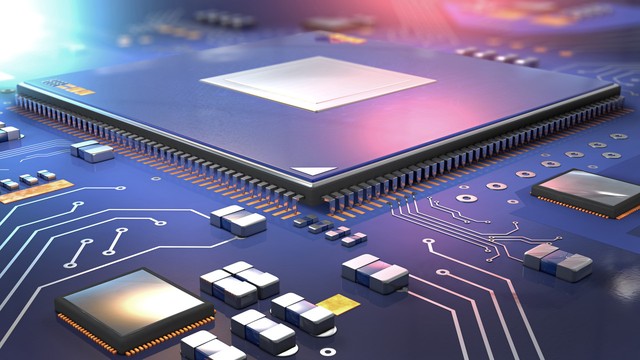 BEIJING - US President Joe Biden signed an executive order Wednesday limiting US investments in advanced technology industries in China. The ban undermines the interests of companies and investors from both sides as well as the wider world, observers have said, and drew widespread concerns from both home and abroad.
"We hope the final rules allow US chip firms to compete on a level playing field and access key global markets, including China," the Semiconductor Industry Association (SIA) responded just hours after the order was signed.
It is not the first time the SIA has made such an appeal. In a statement issued in July, the industry group had warned that such unilateral restrictions risk diminishing the US semiconductor industry's competitiveness, disrupting supply chains, and causing significant market uncertainty.
During a recent White House meeting, US semiconductor giants also weighed in with opposition. The chief executive officers of Intel, Nvidia and Qualcomm criticized Washington's relentless approach, saying the restrictions would surely backfire, depleting them of a big revenue source.
In fact, China is the world's largest single semiconductor market, accounting for $180 billion in chip purchases last year, or more than a third of the world's total, SIA statistics show. In 2019, 36 percent of all US chip sales came from China.
"If we are deprived of the Chinese market, we don't have a contingency. There is no other China, and there is only one China," Nvidia Chief Executive Officer Jensen Huang said. The company's Chief Financial Officer Colette Kress also said in June that over the long term, restrictions on China will "result in a permanent loss of opportunities for the US chip industry."
The investment restrictions will be further "rippling out," non-profit research institute Foundation for Defense of Democracies noted. It will "affect US investors' willingness to dive into other sectors" such as solar power and electric vehicles, where China is ahead of the rest of the world.
In the past five years, the return rate of China's foreign direct investment has reached 9.1 percent, according to the 2023 US Exports to China report. More than 70,000 US companies have invested and operated in China, and nearly 90 percent of the operations are profitable.
Luca David Opromolla, a senior fellow at the Peterson Institute for International Economics, deems the potential restrictions "risky." These constraints lead to "a loss of knowledge not only about the Chinese market but also about the complexity of dealing with business operations in foreign countries," Opromolla said.
"Measures to curb China risked damaging relations with its Asian allies," former chip engineer and Samsung executive Yang Hyang-ja was quoted as saying by the Financial Times.
She also said that the more the United States sanctions China, the harder China will try to make rapid technological progress. "The US should abandon its current approach of trying to get something out of shaking and breaking the global value chain," she added.
"The segmentation of the global market will create very capable Chinese chip competitors since Chinese buyers now have no choice but to buy from domestic chips makers, giving them a large captive market," Victor Shih, a political science professor at the University of California San Diego, told Xinhua in a recent interview.
Amid fraying tensions with China, the US has adopted a buzzword to describe its strategy: "de-risking." "With high-level summitry and calls to keep trade flowing," the United States continues to "roll out tech and investment restrictions on China," said a recent article in The Economist. "The aim is to limit the risk of escalation in both the political and economic spheres," but "it is unlikely to work."
Xinhua | Updated: 2023-08-13
http://www.chinadaily.com.cn/a/202308/13/WS64d81b22a31035260b81bc71.html