Chinese-developed apps win App Store Awards
发布时间:2022-12-02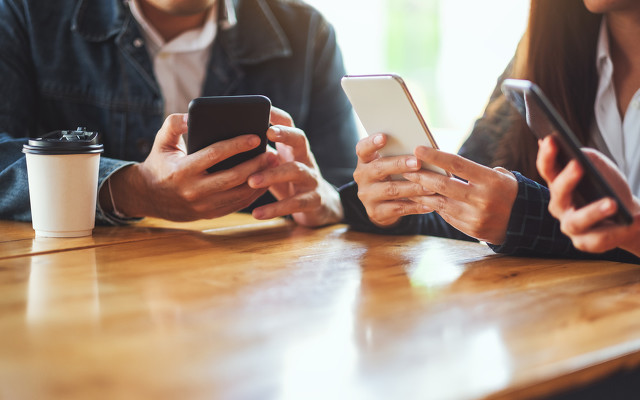 Two apps developed by Chinese teams have won Apple Inc's 2022 App Store Awards, showcasing the innovation capabilities of local developers.
Tencent's gaming app League of Legends Esports Manager was selected as China Game of the Year, and GoodNotes 5, a digital notetaking app developed by a Hong Kong-based company, was recognized as iPad App of the Year.
GoodNotes 5 takes digital note-taking to the next level with best-in-class Apple Pencil support, and League of Legends Esports Manager allows players to manage the most influential e-sports leagues in the world, Apple said in its announcement.
They are among 16 apps and games that won awards this year. These apps inspired users to engage more deeply with the world, expand their imaginations, and stay connected to friends and loved ones, according to Apple.
"It's an honor to be able to recognize the achievements of this year's App Store Award winners, who reimagined our experiences with apps throughout 2022 with fresh, thoughtful, and genuine perspectives," said Tim Cook, Apple's CEO.
"From self-taught solo creators to international teams spanning the globe, these developers are making a meaningful impact that represents the ways in which apps and games continue to drive culture, leaving a seismic influence on our communities and lives."
Steven Chan, founder of GoodNotes developer Time Base Technology Ltd, said the app now has about 19 million monthly active users from more than 240 countries and regions.
"It is a big milestone for us to win the award," Chan said, adding the company is stepping up efforts to advance its artificial intelligence technologies and offering more innovative functions such as automatically transcribing audio.
According to him, the company now has about 110 full-time employees worldwide, and more than 60 are engineers working on technology.
"Winning the award will help accelerate our growth and give us more credibility," Chan said.
Han Xu, global producer of League of Legends Esports Manager, said winning the award boosted the confidence of the team and they will do more to popularize e-sports culture in China.
"The e-sports competition of the game League of Legends has more than 120 million viewers around the world, and our game can help fans experience the feeling of leading their dream team to victory as a manager," Han said.
By Ma Si | chinadaily.com.cn
http://www.chinadaily.com.cn/a/202212/01/WS6388a62da31057c47eba22f8.html