Classification for AI dialogue to boost sector's growth
发布时间:2022-08-04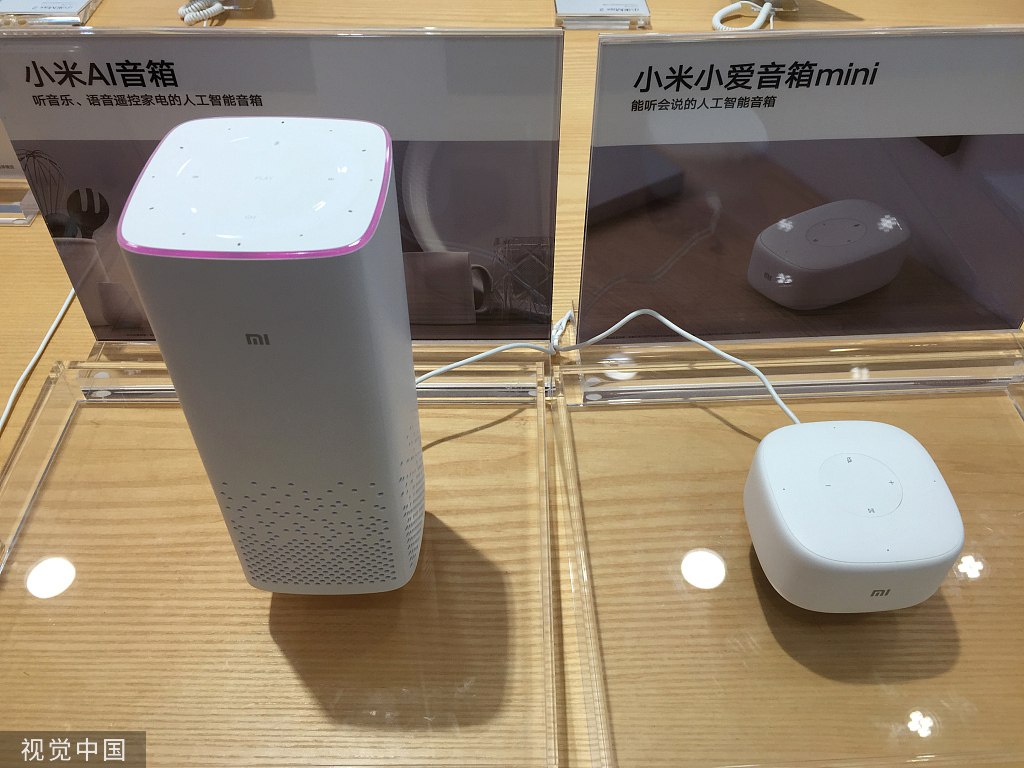 While autonomous driving is widely known to be classified into six levels to define the ability of automation of vehicles, China recently unveiled the world's first classification for the artificial intelligence dialogue system.
The AI dialogue system, which enables users to control smart devices through voice commands, has witnessed explosive growth in recent years. Represented by XiaoAi and XiaoDu AI assistants from domestic firms Xiaomi Corp and Baidu Inc and United States tech giant Google's dialogue robot Meena, AI dialogue systems have been widely used in virtual voice assistants, smart home devices and intelligent vehicles.
Industry experts said that this classification has opened the door for the standardized and systematic development of the AI dialogue system. It will greatly accelerate the applications of such technology into rising sectors worldwide, especially with the popularity of the metaverse.
The newly unveiled classification moved the AI dialogue into six levels from Level 0 to Level 5. Under Level 0, the actual dialogue is given by people, and the system has no automatic dialogue ability at all. At the highest level, the system is just like a human in multiple rounds of interactions, and can actively and continuously learn in open-scene interaction, which results in multimodal perception and expression capabilities.
Led by Huang Minlie, a professor at Tsinghua University, the classification involves the participation of dozens of major leading players in the field including Huawei Technologies Co, Xiaomi and Baidu.
"The lack of standards for the current AI dialogue system has resulted in uneven levels of applications and different evaluation systems. Thus, the classification will drive the industry to develop in a more standardized manner," Huang said, adding that users can better understand the AI dialogue system.
"It also laid a foundation for the future of human-computer communication in the metaverse, as the metaverse 'replicates' the real world into the virtual world and requires such technology to interact," he said.
According to a recent report by leading US financial institution Citibank, the number of metaverse users is expected to reach 5 billion by 2030 worldwide, and the potential market size of the metaverse economy is likely to hit a staggering $10 trillion.
"In terms of industrial applications, China stands at the same starting line as that of foreign countries, with most AI dialogue systems at Level 2 and Level 3, judging from the newly unveiled classification, and there is no obvious gap between China's AI dialogue system with that of leading foreign countries," said Wang Bin, chairman of the Xiaomi Technical Committee and director of Xiaomi AI Lab.
China has now become one of the world's fastest-growing countries in terms of AI development. The scale of the country's artificial intelligence market is expected to reach 272.9 billion yuan ($40.33 billion) in 2022, said market consultancy Deloitte.
By CHENG YU | China Daily
http://www.chinadaily.com.cn/a/202208/03/WS62e9d942a310fd2b29e70009.html